★ Advanced Data Analysis – using artificial intelligence algorithms, classic mathematical models and Expert Knowledge based on fuzzy logic, pattern recognition and machine learning.
★ Real-time data monitoring – of quality parameters, equipment performance, energy cost movements and weather forecasts.
★ Intelligent Operational Control – management of wastewater treatment processes in real-time, providing decision-support and directly enacting decisions to maximise process performance.
★ Optimisation of Key Treatment Processes – including; aerobic and anaerobic biological processes, chemical dosing, sludge age, recycling and sludge thickening, dewatering and digestion etc.
★ 24/7 Optimisation – continuous optimisation to ensure wastewater treatment processes are operating at peak efficiency all the time.
★ Platform flexibility – CREA® is the perfect option for large and small treatment works, for both new and legacy builds, of any process configuration, aeration technology, treatment processes, control system, with any quality requirements.
Benefits of Asset Optimisation & CREA® intelligent control:

✔ Maximise process performance, reliability and overall plant efficiency
✔ Ensure effluent quality
✔ Reduce energy & chemical consumption
✔ Lower operating costs
✔ Increase treatment capacity
✔ Extend the life of wastewater assets
Contact Us for more information or to talk about your requirements email enquiries@te-tech.co.uk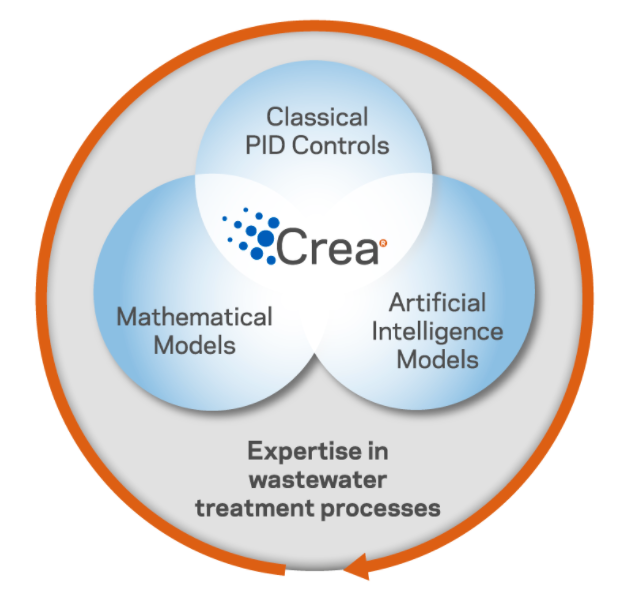 One Platform, Unlimited Solutions
CREA® can be deployed in a multitude of scenarios, for any size works, with any treatment setup and quality requirements. The platform provides solutions to meet any energy, chemical and cost reduction goals. For example, CREA® can be used to optimise:
★ Aeration energy consumption using dynamic DO control (See Case Study: La Farfana)
★ Sludge recycling & wasting (See Case Study: Sant Fruitós)
★ Nitrification, including optimising SRT depending on influent TN (See Case Study: Sant Fruitós)
★ Denitrification, with dynamic setting of anoxic cycles (See Case Study: Serzedelo)
★ Chemical dosing for P removal & final effluent turbidity (See Case Study: Manresa)
Interested in our Asset Optimisation services or CREA® intelligent control? Get in touch now:
For more information, click on our CREA® brochure below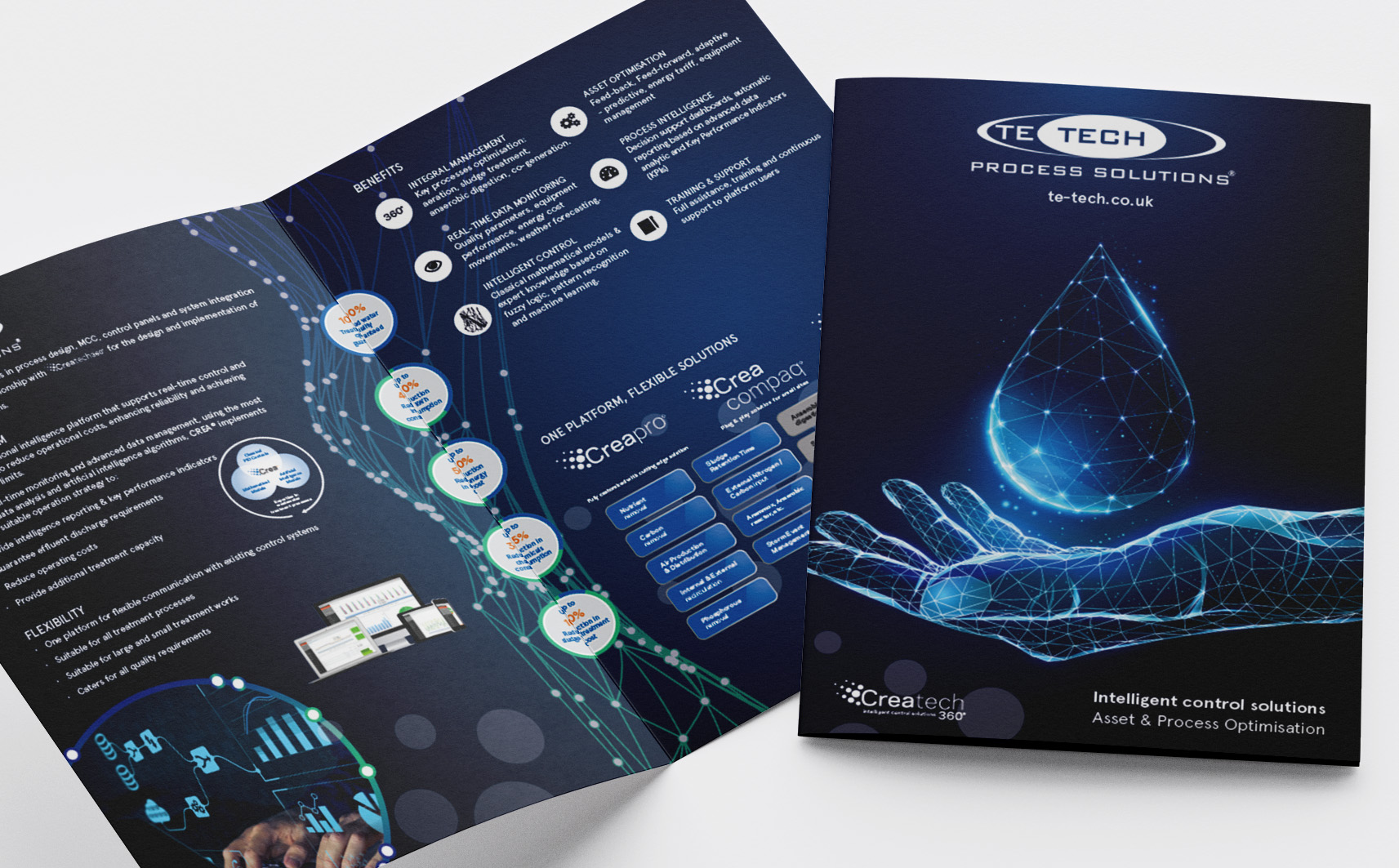 Part of our complete Asset Optimisation service
Alongside the CREA® intelligent control platform, our complete Asset Optimisation service for wastewater treatment works includes:
★ Real-time data monitoring - utilisation of existing instrumentation and addition of new instrumentation to measure key wastewater treatment process parameters, to be fed into the CREA® platform.
★ In-house design & fabrication - of control panels & MCCs using industry standard PLCs and SCADA systems for deployment on industrial networks including Ethernet, Profibus, ProfiNet, DH+, Modbus and Asis.
★ Installation & integration - of control systems, instrumentation, hardware & software to allow process control systems to interact with plant hardware.
CREA® Case Studies