Our next generation high efficiency reverse osmosis technology provides industry leading concentration rates with unparalleled energy efficiency, all with a highly compact footprint.
Unlike conventional reverse osmosis, our proprietary SAM50 system can achieve a higher recovery within a smaller footprint by recirculating the feedwater around the membrane.​
Our patented pressure exchange process dramatically reduces the average pressure in the system and therefore the energy consumption.
Working with our partner, Salinity Solutions, Te-Tech can offer scalable, modular systems to cater for a wide range of treatment needs, volumes and pressures. 
Find out more here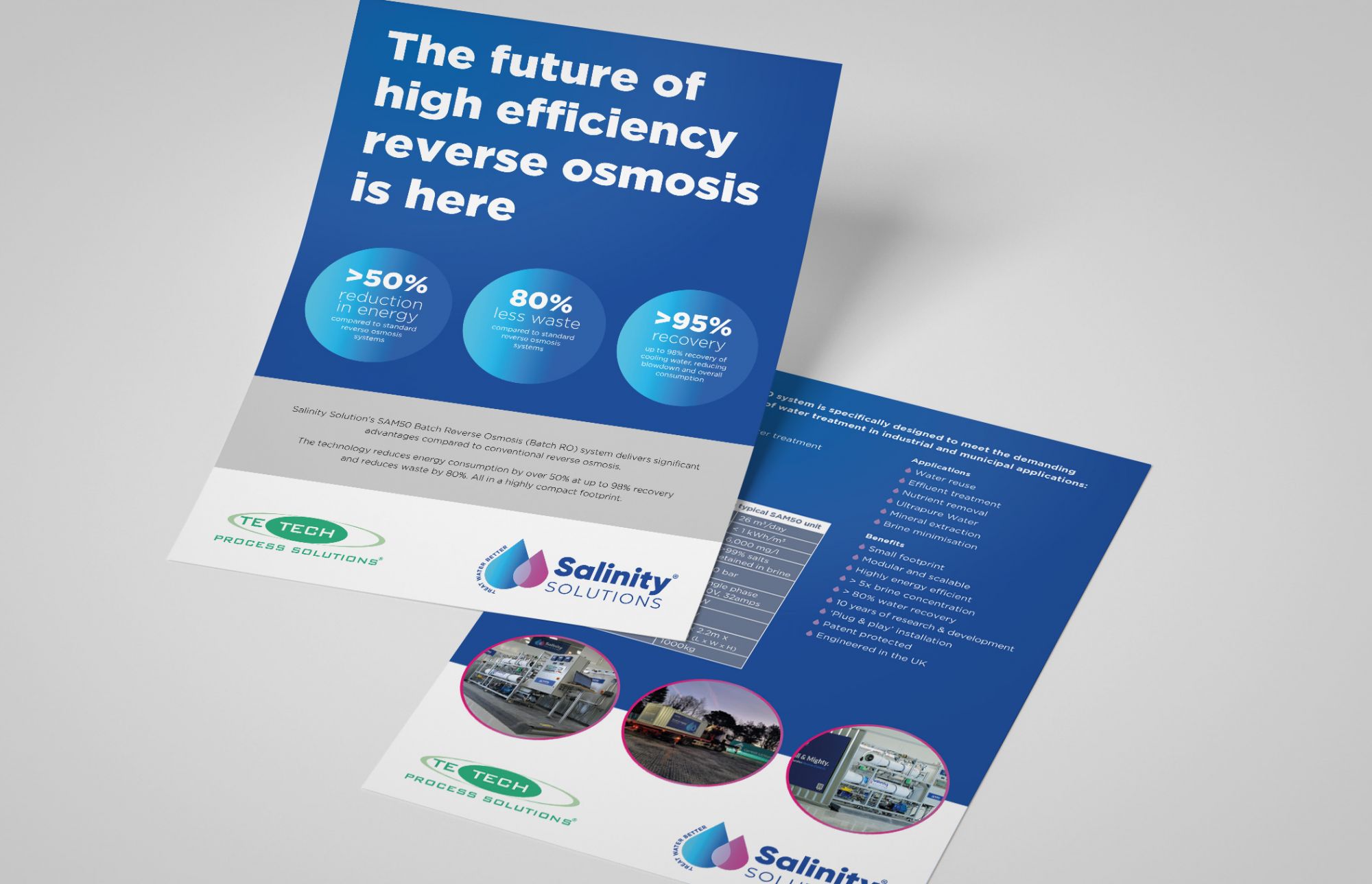 | | |
| --- | --- |
| Modular and scalable | Highly energy efficient |
| up to 50x brine concentration | up to 98% water recovery |
| 10 years of research & development | 'Plug & play' installation |
| Patent protected | Engineered in the UK |
| Small footprint | Whole system fits inside 20ft container |