The world's most efficient reverse osmosis (RO) technology, the SAM50 RO system, is now available to data centres. Manufactured by Te-Tech Process Solutions, the SAM50 delivers significant advantages over competing RO technologies.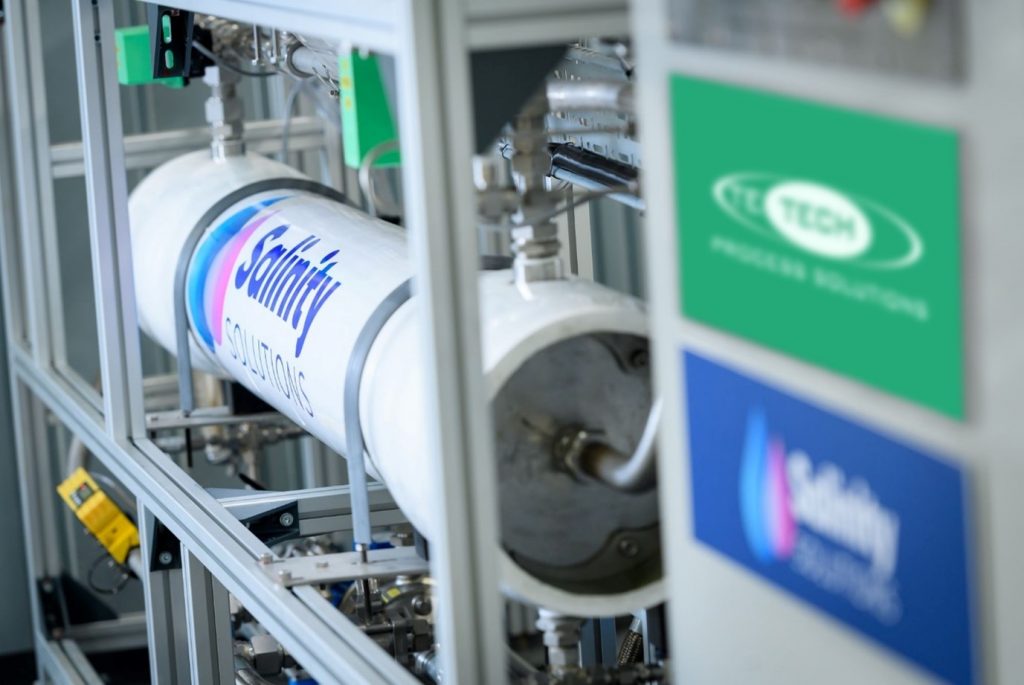 Data centres have seen a steady shift away from air cooling to more efficient liquid immersion technology. However, rejecting the heat from the coolant into a recirculatory cooling system with an evaporative cooling tower consumes a lot of water, typically about 1.8 L/kWh. In hyperscale data centres this could be as much as 2000 m³/day. Now signatories to the EU's Climate Neutral Data Centre Pact will prioritise water conservation with an aim of a maximum usage of 0.4 L/kWh by 2030.
One way of minimising water consumption in recirculatory cooling systems is by increasing the concentration factor, which is limited by water chemistry. Treating the cooling tower make-up water by RO allows concentration factors to be increased by up to 10 times, reducing blowdown and helping to minimise scale, corrosion and microbiological problems. But RO is traditionally energy hungry and, increasingly, expensive to operate. 
SAM50 was developed by University of Birmingham spin out Salinity Solutions. It is a batch RO system with a unique energy recovery pressure exchanger and in comparison to conventional RO systems; it can reduce energy consumption by up to 50% as well as reduce wastewater by up to 80%. The small footprint, modular units use standard 8" RO membranes and feature "plug and play" installation.
"The SAM50 RO system, with proven technology, delivers unparalleled energy efficiency," says Mike Froom, Te-Tech's Business Development Director. "The modular and scalable system allows for easy installation and maintenance, while its high water recovery capabilities make it an environmentally-friendly and sustainable solution for companies looking to reduce their impact on the planet."
For more information on the SAM50 RO, click here